January 19th, 2005
Hi Hi! *wave wave* Been awhile eh? Just going to take these few minutes left on this wednesday to announce I have finally finished the new mood pics. I was *supposed* to draw them, but I got lazy so these pics from MyHiME and AIR will have to do.
From Air: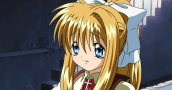 Sad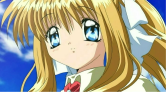 Happy
Genki (or "Really Happy")

Concern
From MyHiME: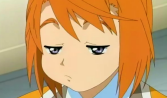 Stare
Shock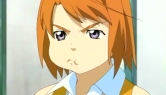 Mad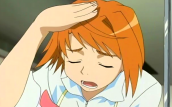 Idiot (or "Duh!")
There we go, though I expect to add at least four more emotes.
On the Tenshihime front: Sorry, i'm so dreadfully behind. I don't know if I'll make my deadline, considering that my dad wants me to help him with stuff, WoW calling, animes to download and watch and buy, and school just around the corner. (I'm ticked that I couldn't get the creative writing class to fulfill my GWAR req. so I'm going to try again next year.) Still, I'll keep soldiering on. Maybe I should let out now that I'm also in the thought process of a spin-off from Dual Gender. Well, anyway that's it for now... I got many monkey's to get off my back.
Mood: