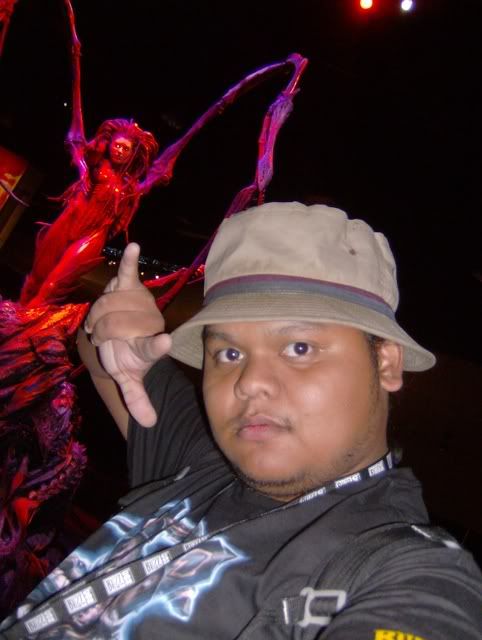 Yea, I fail at the Ranka Lee Ki~ra pose.
Anyway, BlizzCon was a blast. Oh wait, you really don't wanna hear about the realm meetups for Ravenholdt and Eonar, do you? You already have seen the contests, the concert, and the awesome matches, right? You just wanna see pictures. Okay, here are pictures:
http://smg.photobucket.com/albums/v374/AnimeGamer/BlizzCon%202008/
Have fun and enjoy them. T'was a blast to be there this year, and I hope I can get a ticket (with friends this time) next year.