March 17th, 2006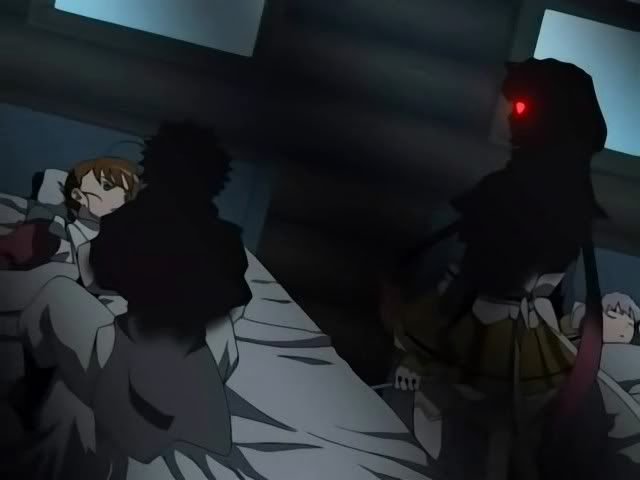 And thus, the mighty giant falls. No, I'm not talking about the glowy-eyed girls in the above picture. I'm talking about the USA Baseball team bouncing itself out of the WBC before the Semis. Well, instead of me cheering on my home country, I'll have to cheer on Japan now to advance. Or Korea if it beats Japan. I kinda have a thing you know... American first, Asian second. Though, with the way America finds ways to bounce itself out of important events it might be better to think Asia first and America second sometime soon.
I mean, the political implications say that Asia will rule the world sometime in the future. I wouldn't even disagree with that assessment.
Anyway, moving back to the individual level, I got work this afternoon to make sure our stuff works over at the ballpark before the double-header. I have absolutely no idea how many people are going to show up, but I'm expecting alot of Domincans in the morning and a mixed bag of Japanese and Koreans (with more Korean-Americans in the crowd though there will be some Japanese nationals showing up). It'll be interesting to see... If I have time to actually look around and not hustle my ass everywhere having to do the impossible.
Lastly, I just want to get some things expressed out on my upcoming writing project. It's currently still untitled, but it's only half done and my deadline is this upcoming thursday. With Saturday totally out of the question and me moving out of my house for a good amount of time Sunday, I'd like to open up Monday to work on it. The thing is, Monday is a work day and Tuesday is a test day so that leaves Wednesday afternoon and Thursday morning to work on it. Not good, I think, since I don't think the story will advance far enough to be ready Thursday afternoon for my English 571 class. Well, I can never know until I do as much as I can on it. Maybe something will strike me idea-wise as it gets closer to Thursday. At least I settled on some names.
I hope Sora and Steven can give me some nice ideas at least.
Mood: