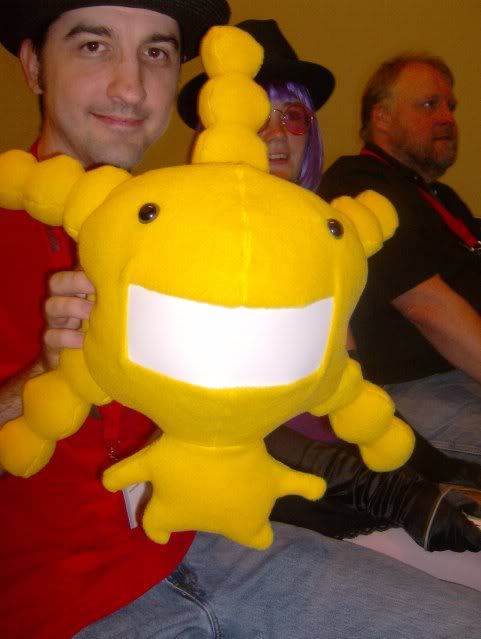 Just wanted to get this in here -
http://forums.megatokyo.com/index.php?showtopic=1734022
The thread above has convention reports from me during the 2009 San Diego Comic Convention. Being at Comic-Con is always a event to not miss. It makes (or breaks) the rest of the year for me. It's such a fun event, and something I wish everyone who wants to go - could go to. Being able to talk to 125,999 other people about the most random of random stuff is the very core of what SDCC is. I'll be back again for next year, and I already can't wait.
And before I forget - a link to this year's Comic-Con photos that I took this year:
http://smg.photobucket.com/albums/v374/AnimeGamer/Comic-Con%202009/
By the way, yet another new template for the blog. Hopefully this will look cleaner then the previous looks. I probably will not make the separate blog I was going to make, so I'll just be redesigning this blog yet again.